From Hobby to Passion
When Feisty Cuffs grows up, she hopes to pilot a giant robot and fight off enemy kaiju. That's probably all you really need to know, but there's actually a lot more to her than that.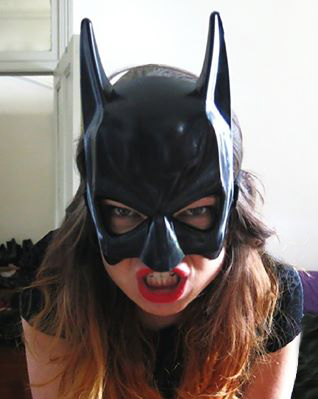 See, Feisty has been in love with the cosplay community since she was exposed to it at her very first convention. Since then, there hasn't even been a hint of turning back. That's not even an option, really, as cosplay has become a lot more than a hobby for Feisty. It's also a way of meeting like minded geeks and being part of an community that's becoming more and more incredible every day.
Feisty loves new challenges. She's always picking cosplay projects that let her learn new skills and techniques, as well as to develop the ones that she already has.
When Feisty takes on a character, she really takes it on. She dives right in and takes the time to fully embody and become the character that she's cosplaying. There's no point in doing something if you're not going to go all in, right?
Conventions are an incredible way for Feisty to be involved with the cosplay community, and she loves being involved in whatever capacity she can find. Of course, she loves being a cosplayer, but is also comfortable as a panelist or a cosplay judge as well.
Contrary to reports, Feisty does indeed have some free time. She spends it doing awesome things like making costumes, playing roller derby, and spending all of her money on comics and video games.
Get in touch
Join the team, and stay in touch! Tune into one of my social media channels and see Feisty's latest projects.
Follow Feisty Cuffs on:
Facebook | Instagram | Twitter | Tumblr | YouTube | Pinterest
Print store coming soon!